How to Make Your Mark as a Leader
Each of us has a calling, along with a particular set of strengths and gifts, that uniquely equips us for positively impacting others. Whether you're the captain of a soccer team, the head of a household, or the president of a nation, being a good leader is critical for success.
A healthy leadership mindset is based on a strong spiritual foundation. Here are six ways to align your heart with the Holy Spirit, who will help you discover your spiritual gifts and make your mark as a leader.
Treat every encounter as an opportunity to wash someone else's feet.
Jesus, the ultimate leader, never dismissed an opportunity to serve. If you are too busy to serve, you are too busy to lead.
Position yourself in faith and condition your heart for endurance.
Scripture tells us that we are in a battle with principalities and powers. Whether you are advancing or experiencing a setback, remember that Jesus already won the war on the cross. Continue to trust God and fight on with courage.
Invest in a local community.
Surrounding yourself with friends, mentors, and family members is a great way to foster health and safety. Whether spending time with a small group or a new friend, your healthy relationships will help you gain wisdom and grow as a strong leader.
You learn from your successes and your failures. Often, the ugly and challenging experiences test and prove our strength. It may not be easy to revisit the past, but when you do, you will realize it is not about where you have fallen. Instead, it's about where you have gotten back up.
Get your heart in tune with God.
People will follow leaders who are authentic and genuine in their actions.
It can be frustrating and discouraging when things aren't working out as quickly or in the way you want them to. However, we live in power, joy, and peace when we decide to let God set the pace. Learn to trust God and His timing.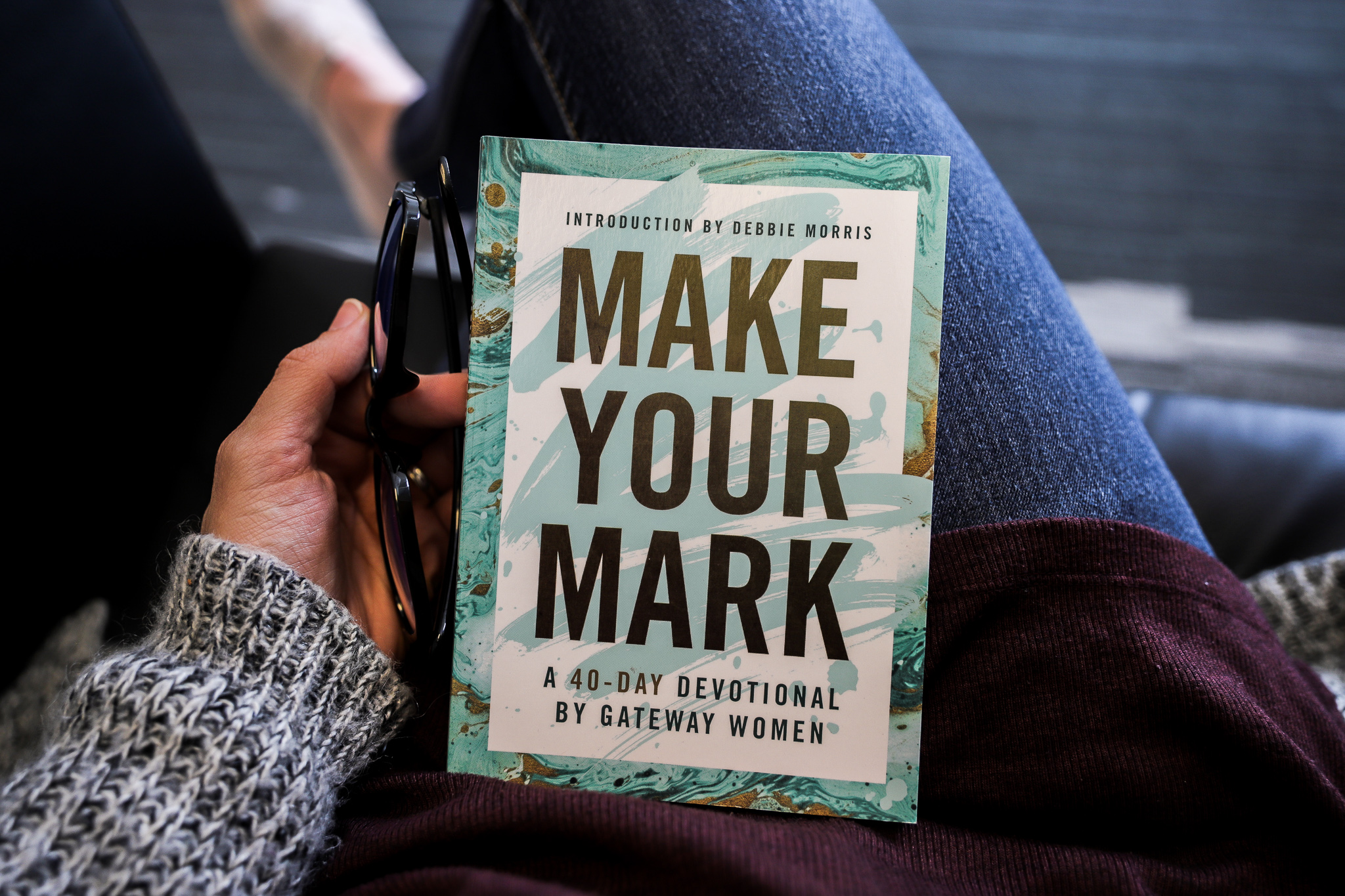 Allow Christ to become your bedrock, and you will become a different kind of leader who embraces a life of strength, service, and courage. To be inspired in other aspects of your spiritual journey purchase the 40-day Devotional, Make Your Mark.


Copyright © 2017 by Gateway Women
---
Share this post
---
---