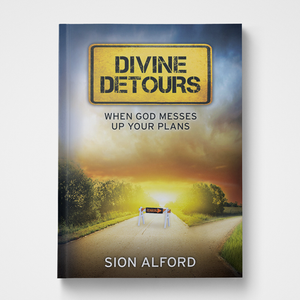 Product Details
Sample Quote
Jesus' story didn't end at the cross. Neither does yours.
Sion Alford
When God Messes Up Your Plans
Just as the cross wasn't the end for our Savior, the death of your dream isn't the end for you. The death of your dream opens the doorway to something better, more real, and more life-giving.
---
We receive precious gifts from God; however, then He leads us to an altar and asks us to lay down everything, including His own fulfillment of the promises He gave to us. Does this sound crazy? I'm sure it seems counterintuitive, as if it doesn't make sense. When God is the hero of the story, it never ends in death. In fact, it is quite the opposite. God's stories always end in resurrection and life.
About the Author:
Dr. Sion Alford serves as a pastor at Gateway Church in Southlake, Texas. He draws on his background as worship leader, musician, teacher, songwriter, administrator, and pastor to speak globally. Sion offers a unique perspective to leaders, pastors, worship pastors, college students, and church congregations with informative and practical teaching.
---
Related Resources