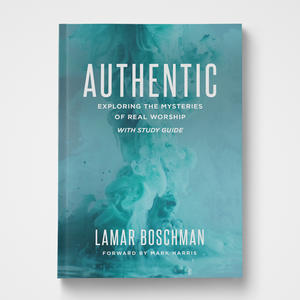 Product Details
Featured Review
LaMar Boschman's leadership in worship is a continuing gift of the grace of God to the Church today. His timeless promptings to our pursuit of God's praise and glory are worthy of our attention.
Jack Hayford
Exploring the Mysteries of Real Worship
Do you long to express your deep affection and adoration for God? Are you surprised by the passionate emotions that accompany your worship? Do you wonder about the mysterious relationship between mortals and an immortal God?
---
Includes Study Guide!
When most Christians hear the word worship, they automatically associate it with singing a song; however, real worship is more about who you are than what you do. It is about your relationship with the great God of heaven and earth. Worship is intangible, but facets of it can be discovered and experienced. As you find fresh expressions of worship, you will discover that its beauty and depth are unending. All creation worships God, so real worship most certainly concerns you and me.
A Word from the Author:
When I received my first guitar when I was fourteen, I remember the joy of writing and singing songs. At sixteen I recorded my first album with a couple of friends, and we sang wherever we were invited touring around western Canada. In Vancouver, I became part of a musically progressive church and discovered more praise and worship; my life would never be the same. I have led worship and taught about worship around the world. Today I teach seminars, speak at conferences, blog, write books, and mentor leaders.
---
Related Resources