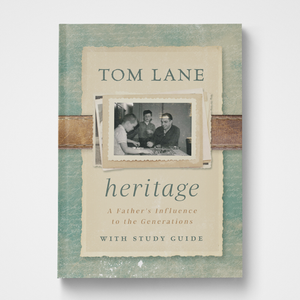 Product Details
Featured Review
I have known Tom Lane for over thirty years as my close personal friend and work associate. Without a doubt, he is the best father I know and has more authority to write a book on how to be a successful father than anyone I have ever known.
Jimmy Evans
A Father's Influence to the Generations
Tom Lane provides practical tools, biblical foundation, and inspiration for imparting godly character to the generations entrusted to you.
---
As a parent, it isn't enough just to have strong values. Children need a way to adopt the values you hold dear, but you didn't receive a parenting manual to tell you how! Your own father may not have equipped you—perhaps he was absent or distracted. Even if you had a great father, you may still struggle as a dad. You can still be the father God created you to be!
You will learn how to:
Transfer your values to your children
Respond to children in crisis
Relate to your adult children
God's promises are real. His blessings are eternal. It is never too late to start. God has given men the high calling of fatherhood. His method is time-tested and proven to bring blessings to families and changes to nations. 
About the Author:
Tom and his wife, Jan, have been married for more than 40 years. They have four married children and 15 grandchildren. Tom's relational style and personal experiences bring warmth to his writing, speaking, and pastoral ministry. He has authored several books, including Strong Women and the Men who Love Them (coauthored with Jan), and Foundations of Healthy Church Government. Tom and Jan are members of Gateway Church in Dallas/Fort Worth, Texas, where he serves as the lead executive pastor over the apostolic outreach ministries of the church.
---
Related Resources