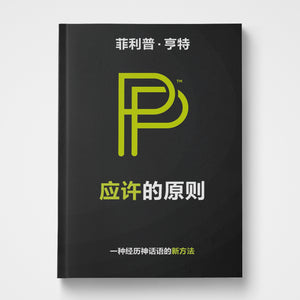 The Promise Principle Chinese
Product Details
Featured Review
This is the best discipleship process I've ever seen to help men and women learn how to hear from God, persevere under trial, and become the spiritual leaders of their homes. I highly recommend this book to pastors who are looking for depth in the hearts of their people through a process that is simple and sustainable.
Todd McIntyre
The Promise Principle by Phillip Hunter in Chinese (eBook only).
---
God's Word is full of promises, but we often miss them. Circumstances may shape how you read the Bible; however, the Bible should shape how you respond to your circumstances.
The Promise Principle has the power to change the way you face every circumstance in your life. This technique is:
Simple and practical—anyone can do it!
Personal and relevant
For use by individuals or groups
A discipleship tool for leaders
About the Author:
Phillip Hunter has a master of divinity and has spent two decades in full-time ministry with camps, parachurch organizations, and churches. He currently serves as an executive pastor at Gateway Church in the Dallas/Fort Worth Metroplex. Phillip's passion is to see people transformed by Christ, growing in spiritual maturity, and living as God saved them to be. There are currently Promise PrincipleTM groups meeting from California to Maine and throughout the world.
---
Related Resources