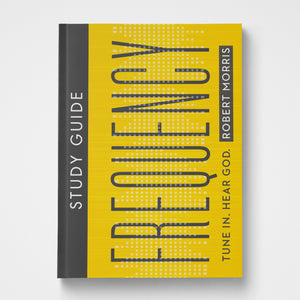 Product Details
Sample Quote
We are born with an innate ability to hear God, but we must learn and mature in our ability to hear Him.
Robert Morris
This study guide is a companion to the book Frequency: Tune In. Hear God. and can be used for small group discussion or personal reflection.
---
God is speaking all the time and in multiple ways: Are you tuned in to the right frequency?
Thought provoking questions for each chapter help readers gain a better understanding of how to recognize God's voice, value the voice of the Lord, and grow in relationship with God by developing consistent time with Him in His Word.
---
Related Resources