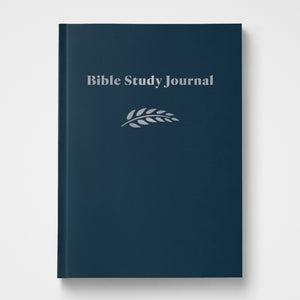 Product Details
God's Word changes everything.
The Bible is the God-breathed, inerrant, infallible truth, and within its pages is everything we need to sustain our spiritual lives. It's full of love and power, and it holds the answers to life's deepest questions. Everything we need—miracles, revelation, protection, and peace—is at our fingertips the moment we open God's Word.
Still, for many people, reading and studying the Bible is a challenge. How do I find the time? What do I read? What does it all mean?
Pastor Robert Morris invites you to connect with God's Word through this Bible Study Journal. There is space to write out Scriptures, listen to what the Holy Spirit is saying, and reflect on ways to apply what you are reading to your life. As you pray and memorize Scripture, these journal pages will become the landscape for a new passion and understanding of God's Word. 
Make studying the Bible part of your daily life and experience the life-changing power of God's Word!
This classic hardcover journal contains an inspirational welcome from Pastor Robert, a one-year Bible reading plan, a step-by-step guide to having a quiet time, and more than 140 guided journal pages.
---
Related Resources