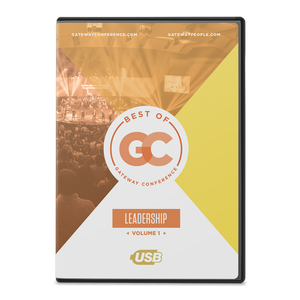 Best of Gateway Conference Volume 1: Leadership (USB)
Product Details
Best of Gateway Conference Volume 1: Leadership is a compilation of the best messages from favorite speakers at Gateway Conference.
---
Featuring: Chris Hodges, Robert Morris, Todd Mullins, Jimmy Evans, Jack Hayford, Thomas Miller, Sion Alford, Zach Neese, Tim Sheppard, Tim Ross, Marcus Brecheen, and Todd Lane.
This convenient USB includes 8 video messages with accompanying audio tracks, as well as 3 bonus audio only messages. To use this product, plug the USB drive into your computer to access both video and audio message files. 
---
Related Resources
No related products found.