Merry Christmas from Gateway Publishing! We have put together a 7-day Christmas Devotional featuring Pastor Robert Morris that centers around content from the Fresh Start Bible.
For the next 7 days, we will come back and add a daily devotion to this blog post! If you subscribe to GatewayPublishing.com you will have the devotional sent straight to your inbox each morning!
Read more →
Today we are sharing 10 Scriptures to bring you hope and encouragement. We acknowledge the challenges and adversity we have endured in...
Read more →
Dive into this 3-Day Easter Devotional taken from the Fresh Start Bible. At the end of each day we will share discussion questions and...
Read more →
Located throughout the Fresh Start Bible, Road Signs are brief and practical teachings from key communicators connected to Gateway Church. These articles...
Read more →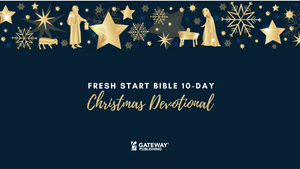 10-Day Christmas Devotional | Fresh Start Bible   December 15th: The Shepherds and Angels That night there were shepherds staying in the...
Read more →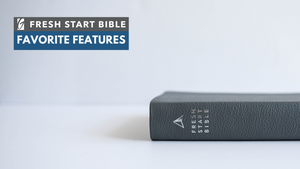 Seven editions and less than two years after its initial release, Fresh Start Bible has reached thousands of people across the nation....
Read more →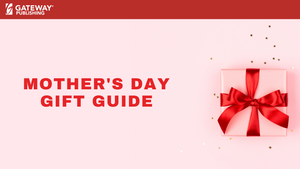 Mark your calendars! Mother's Day is May 9th! After an exceptionally hard year, the mom in your life deserves to be showered...
Read more →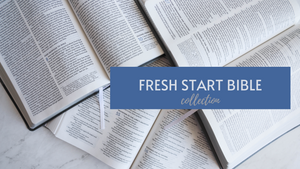 Round-up post! We are going to take you through our entire Fresh Start Bible Collection! We recently introduced you to our two newest Fresh Start Bible editions...
Read more →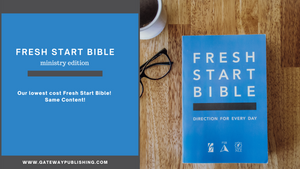 NEW! The Fresh Start Bible Ministry Edition is here! This paperback Bible, with black and white interior, is our lowest cost Fresh Start Bible edition. It still...
Read more →