4 Ways to Use the All of Me CD/DVD
Gateway Kids Worship has a new album! All of Me features six upbeat songs along with colorful lyric videos and dynamic dance videos. Kids will have fun and release energy while worshipping God! Here are four ways for you to make the most of the All of Me CD/DVD with your favorite people:

1. Have a sing-along in the car.
Play the CD in the car to make those long summer road trips a lot more fun for the whole family! But make sure mom and dad don't get too carried away ;)

2. Start a dance party in the living room.
Pop the DVD in and learn the dance moves together! Because who doesn't love a friendlyfunny family dance-off?

3. Bring the house down during children's church worship.
If you're a children's pastor or leader, you can display the lyric videos on the screen to make worship fun and easy!
4. Make Vacation Bible School or church camp one to remember.
Using the dance videos at an event like VBS is a great way to get kids excited to learn about Jesus!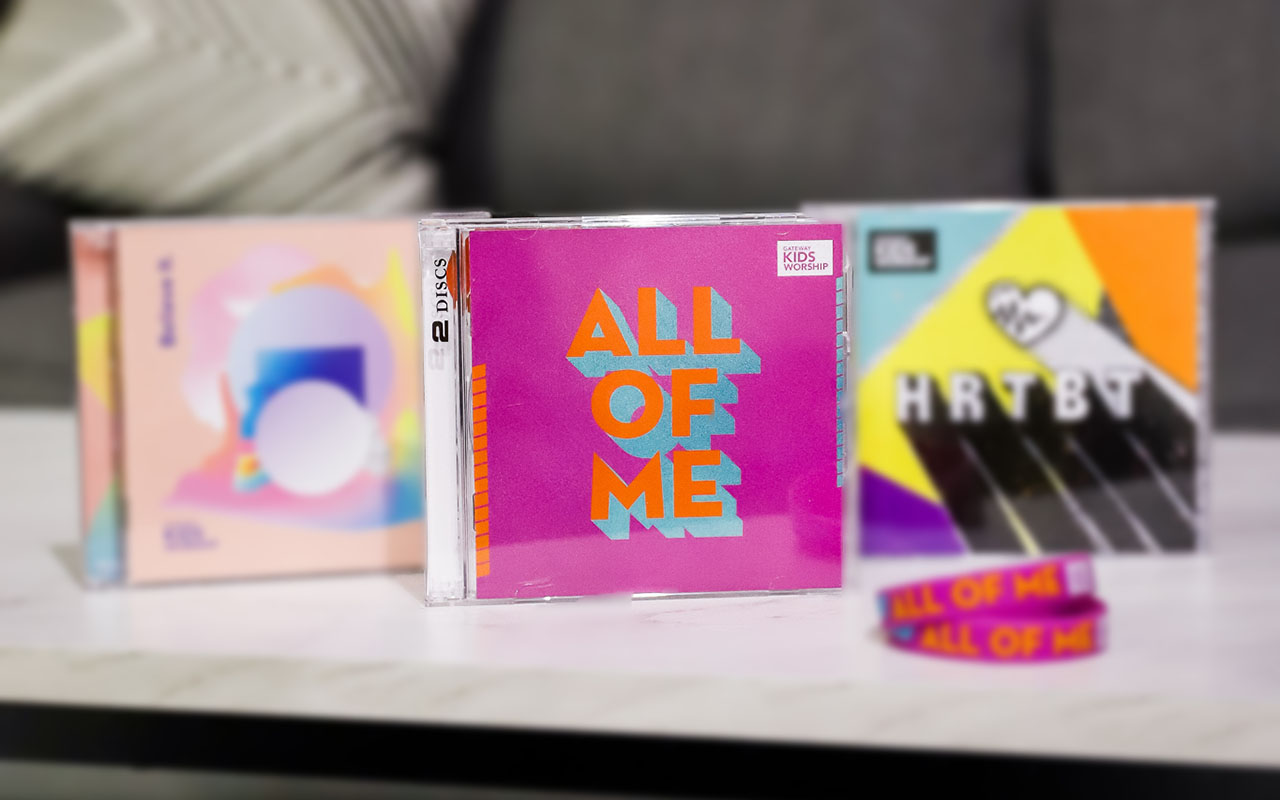 When you're ready to have some fun, you can purchase the All of Me CD/DVD at the Gateway Bookstore and Amazon.
The audio is also available on all digital streaming services like Apple Music and Spotify, and it is also available for download at iTunes.
The dance and lyric videos can be purchased as digital downloads here.
Happy worshipping!
---
Share this post
---
---